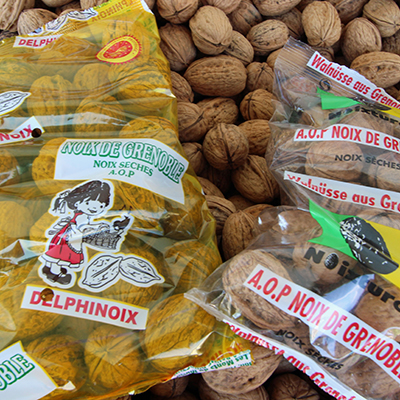 WALNUTS IN SHELL
Freshly cropped or already dessicated for long storage, the walnuts are proposed under three brands :
AOP NOIX DE GRENOBLE
NOIX REGIONALES
NOIX DU DAUPHINE
According to specifications and special demands from our customers. «  franquette » is the main variety.
Controlled at each step of the process, the walnuts are sold, sorted and sized and proposed in various packagings
Bags from 400 G to 1 kilo
Net bags from 5 to 25 kg
Big bags to 800 kilos.